Apartments
Rental of our apartments
- in summer season from June 1st - August 15th
If you plan to stay in Hamar during the summer, we can recommend our apartments. They are bright and pleasant with high standard, comfortable design furniture and other contemporary details. All apartments at Hedmarktoppen have a kitchenette, a living room with a seating area and a private bathroom with shower. In the kitchen you will find equipment you need for self-catering. Hedmarktoppen & Hamar cabin rental offers both 4- and 5-bed apartments. All have their own entrance from the terrace, some of them have a spectacular view.
There are duvets and pillows in the apartments, but no bed linen. Bed linen can be rented.
Cleaning is required by guests before check-out, or you can pay an extra fee for cleaning.
Wi-Fi is free in public areas, and parking is free on site.
Notice! Dogs or other pets are not allowed in the apartments.
Check-in: 15:00 - 22:30
Check-out: 08:00 - 12:00
Prices (per day):
Small apartment (4 beds, linen for 2 p.)
Low season: kr. 1180, -
High season: NOK 1290, -
Extra for each person in addition of 2; NOK 85,-
Large apartment (5 beds, linen for 4 p.)
Low season: kr. 1835, -
High season: NOK 1970, -
Extra for last additional person: NOK 85,-
Others
Rental of extra bed linen/ duvet covers, per set: NOK 115
Rental of only towels, per set: NOK 45
Cleaning of small apartment: NOK 400
Cleaning of large apartment: NOK 450

---
Utsikt fra verandaen til leilighetene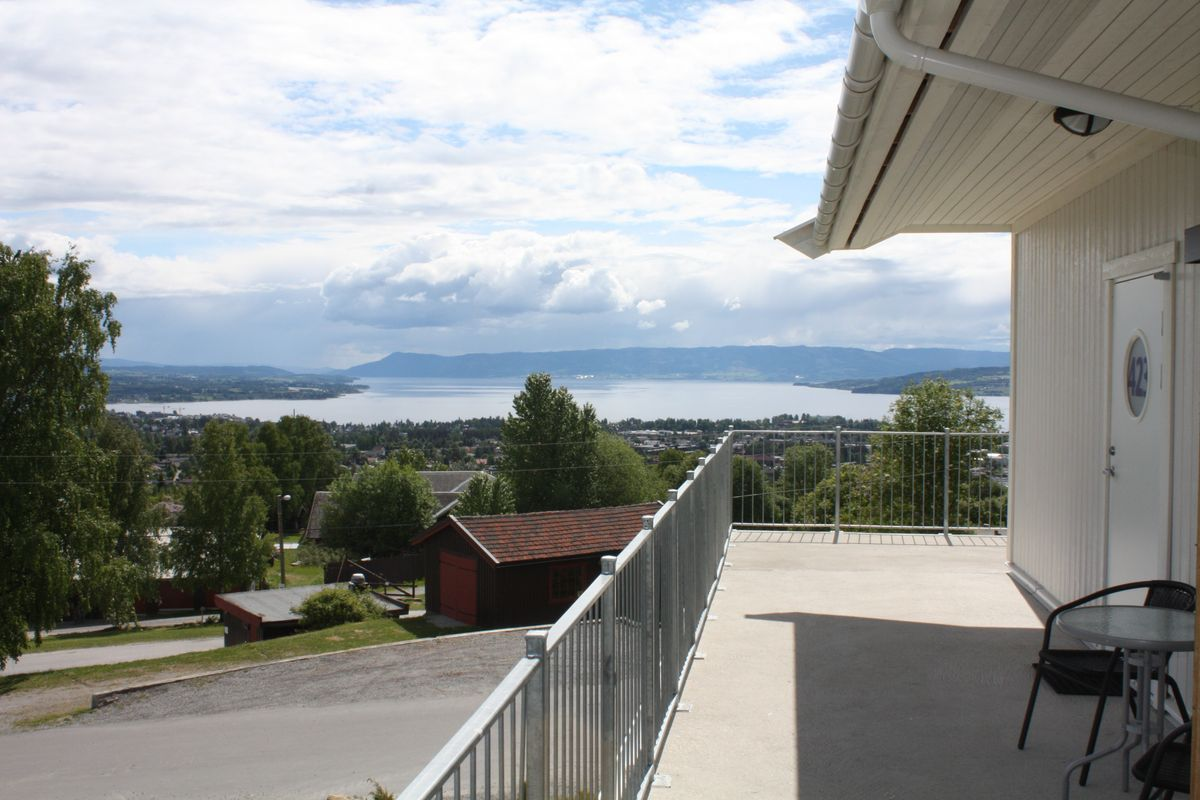 Stor leilighet (large apartment)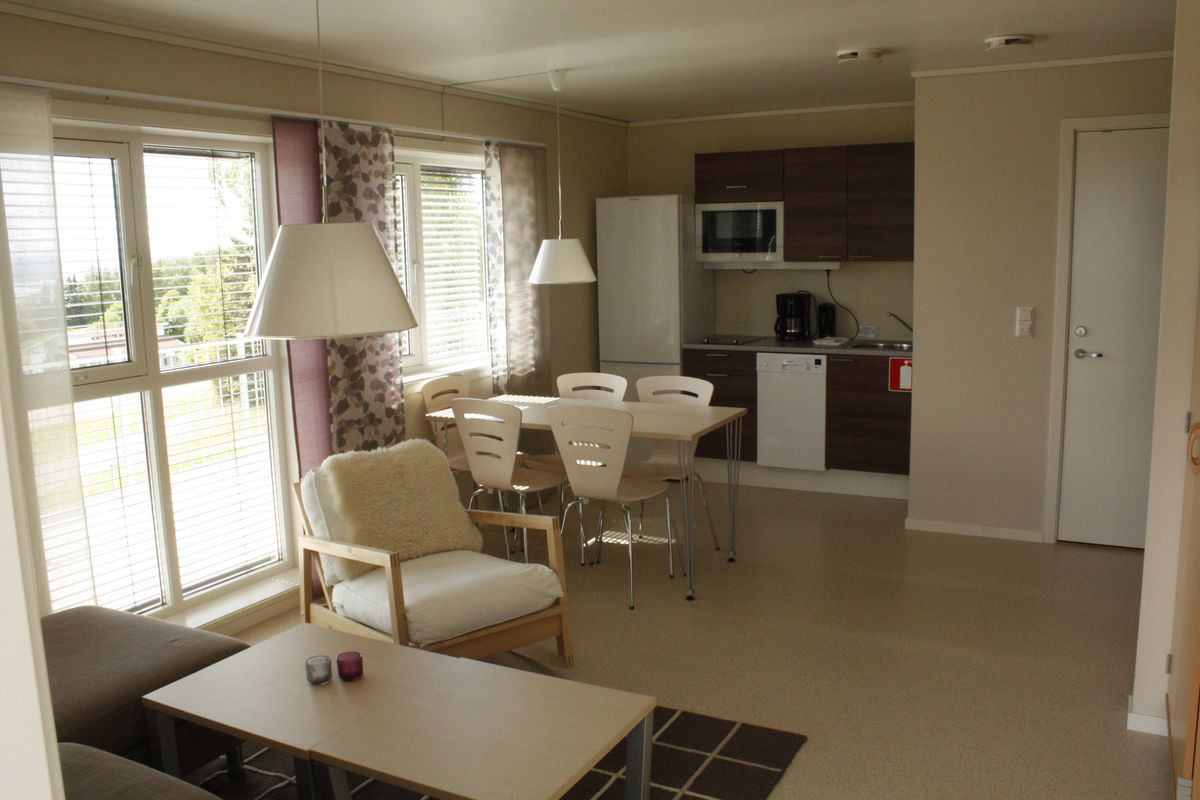 Stor leilighet, soverom
Stor leilighet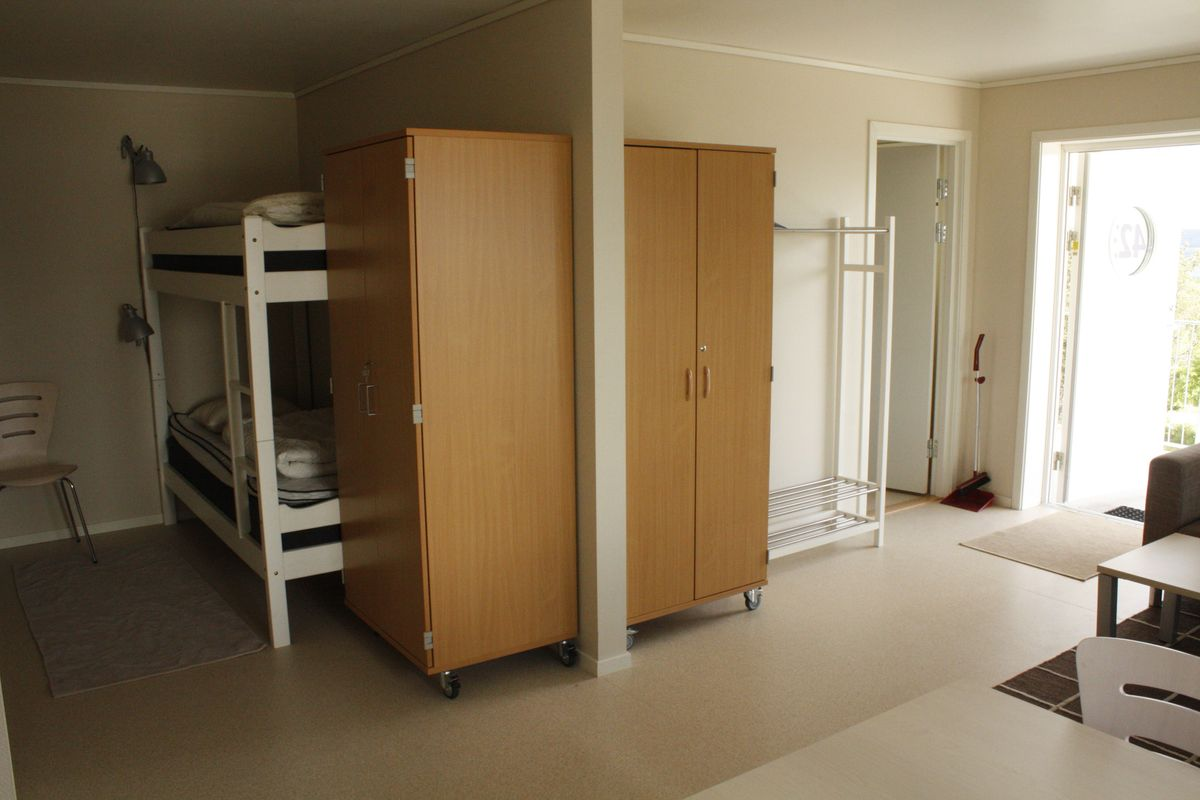 Liten leilighet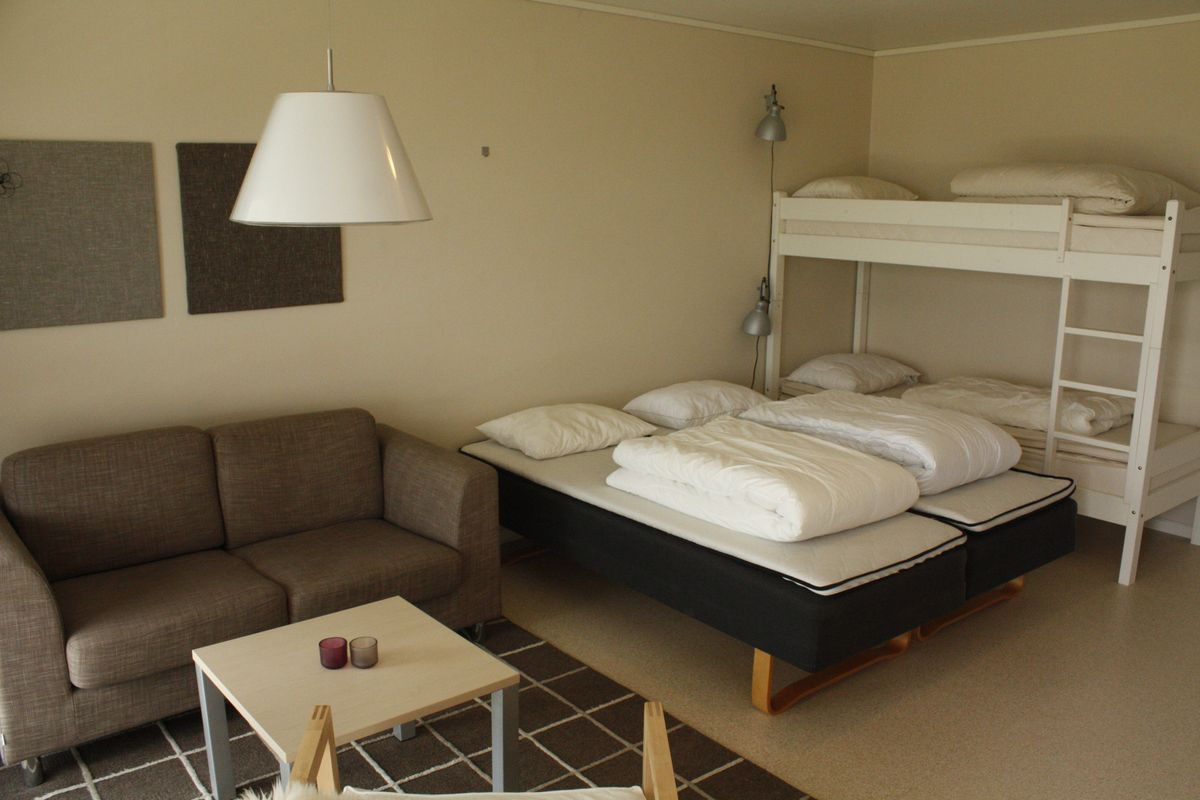 Liten leilighet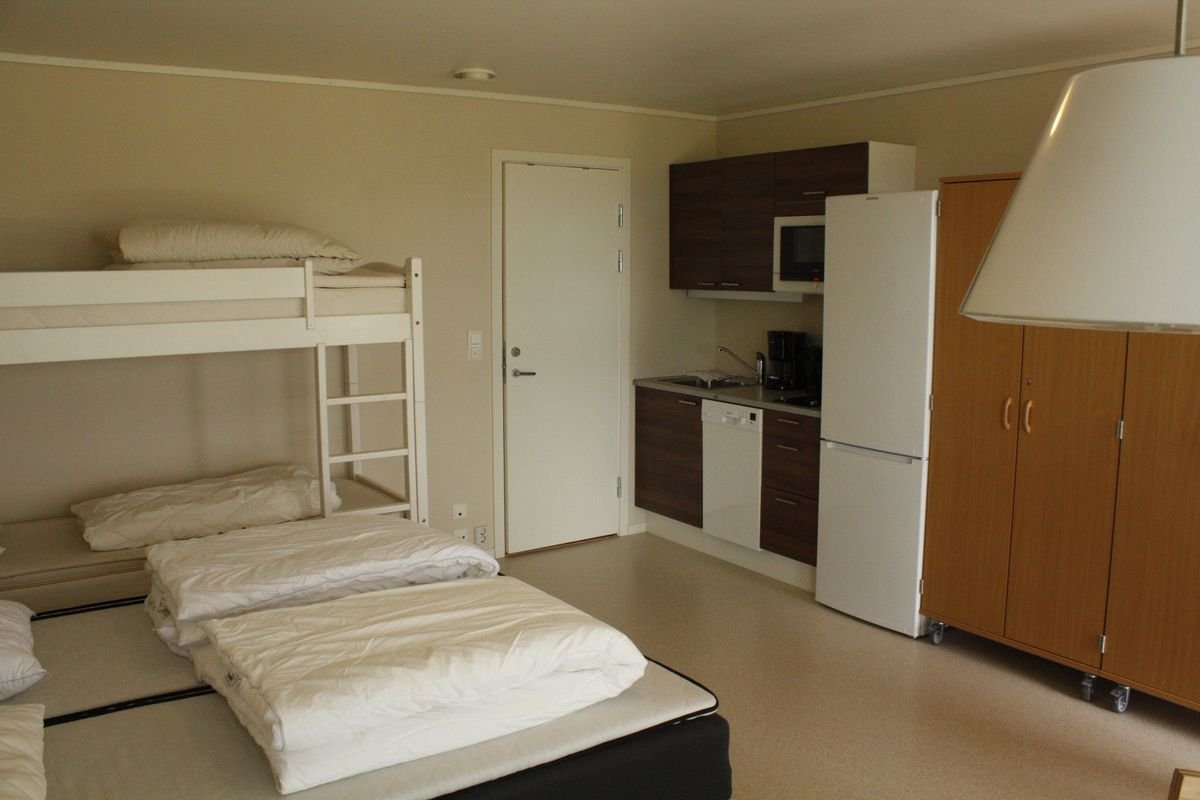 Utsikt fra leilighetene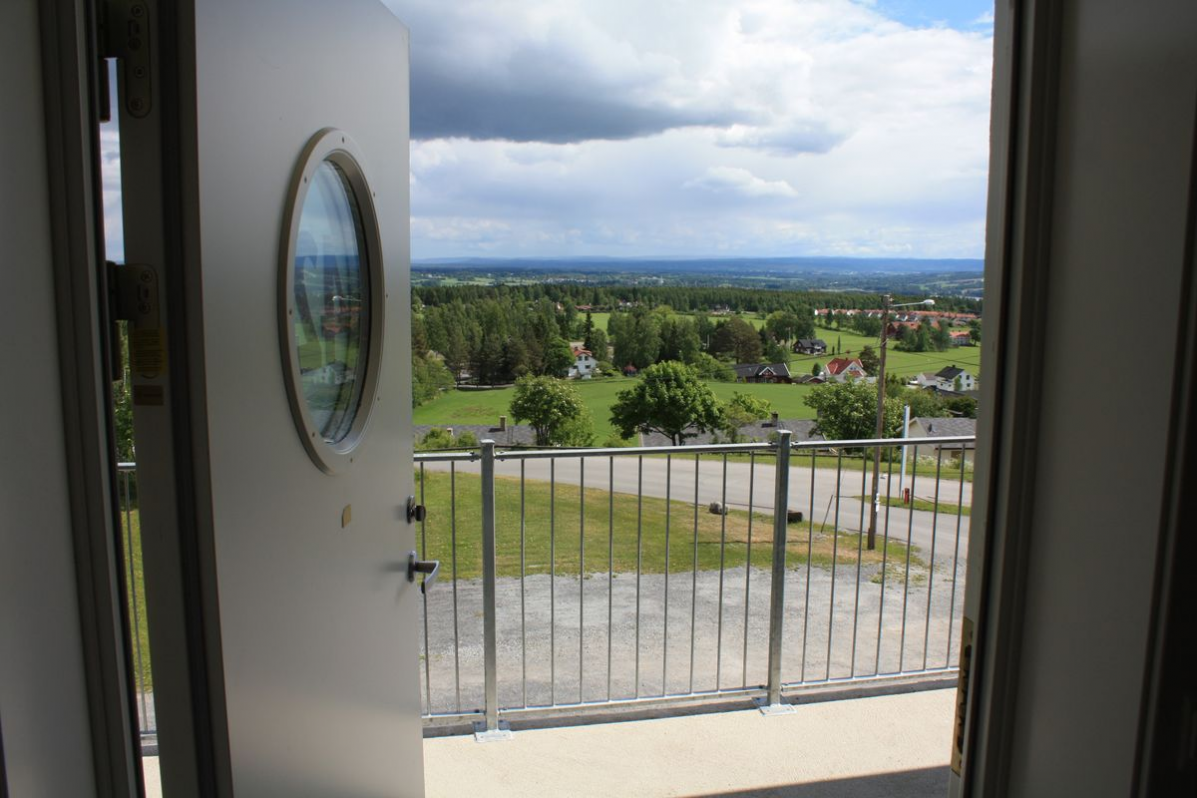 Leilighetsbygget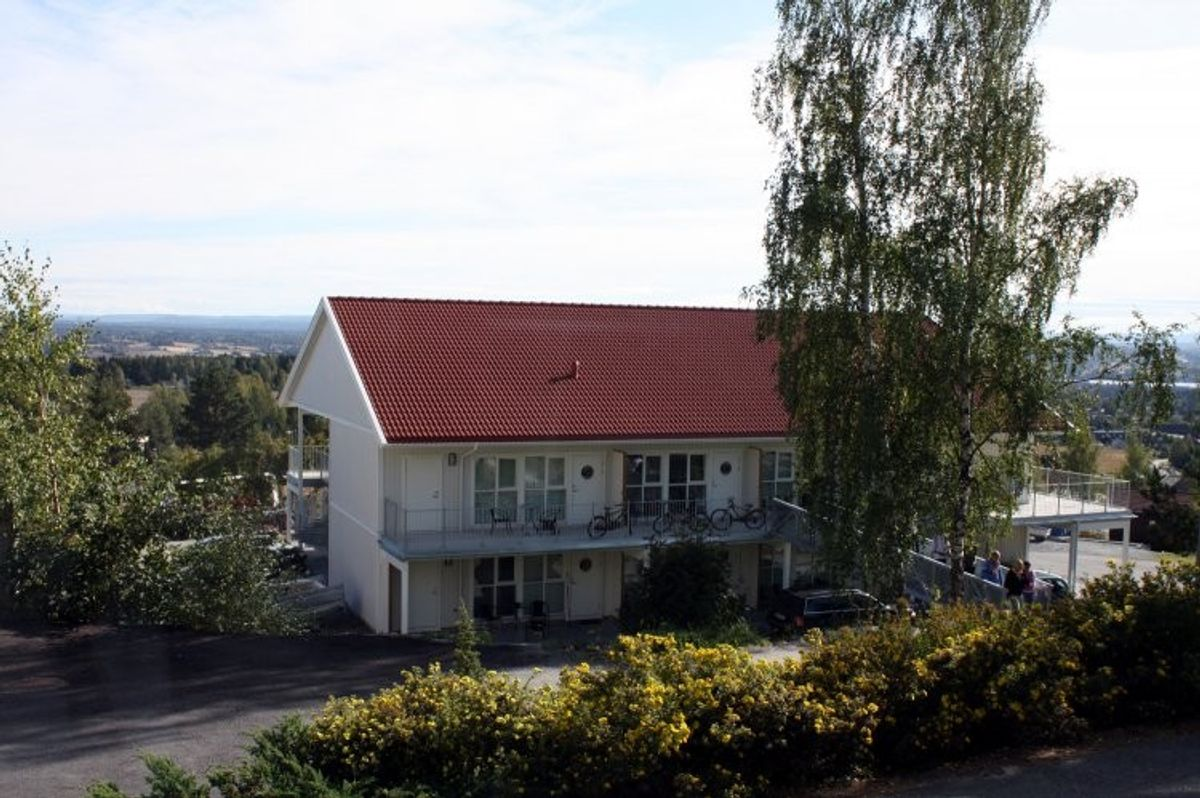 Utsikt fra leilighetene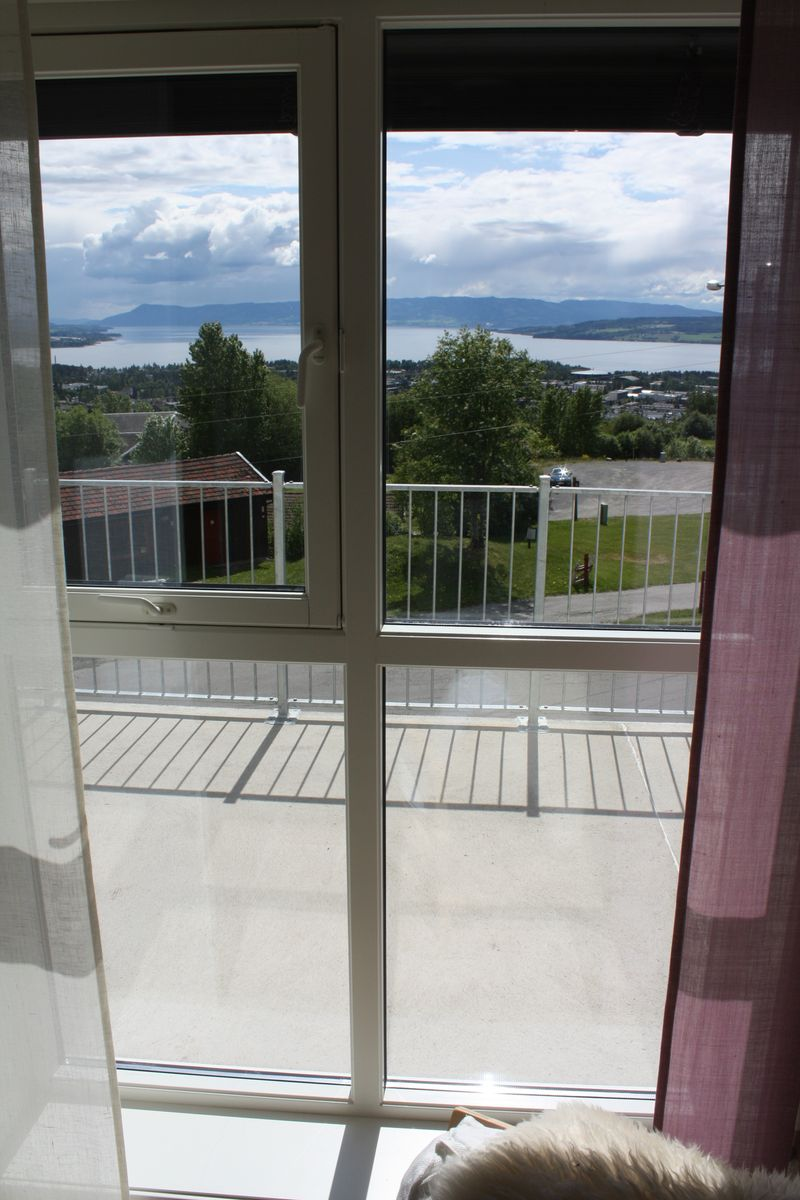 Bad med dusj og WC